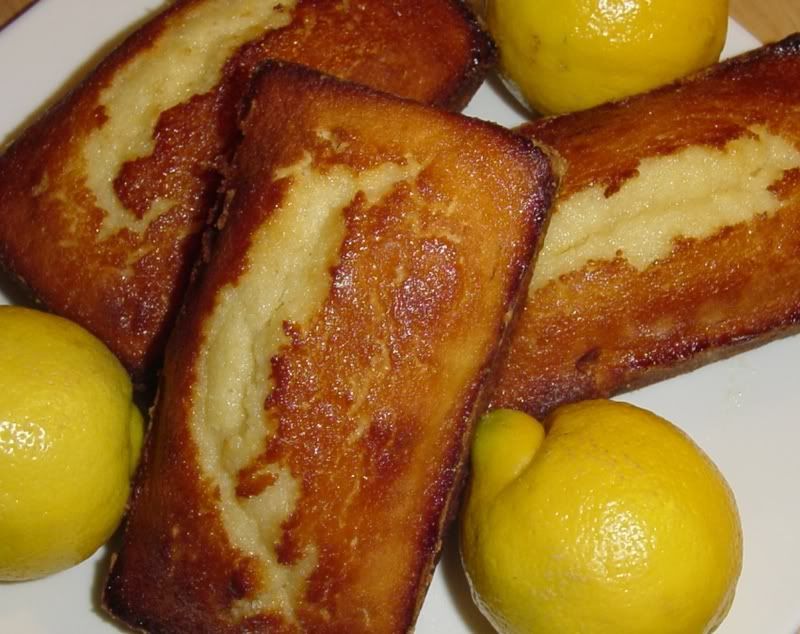 And here in the South that means a lot of gloomy rainy days, but I have just the recipe to brighten a rainy day. My favorite springtime flavor is lemon and this cake is full of it! This was one of the very first cakes I ever made as a child, it's incredibly simple to make and so very delicious.

A tip: The lemon syrup can be made very quickly in the microwave if you'd rather not dirty a pan, and this cake is very tender, so slice it thick!

Sweet Lemon Loaf
The New Doubleday Cookbook, 1985

Cake:

1 1/2 c. sifter flour
1 1/2 tsp. baking powder
1/4 tsp. salt
1/2 c. unsalted butter, softened to room temperature
1 c. sugar
2 eggs
1/2 c. milk
Finely grated zest and juice of one lemon

Glaze:

Juice of one lemon
1/4 sugar

Preheat oven to 350 degrees F. Sift flour with baking powder and salt, set aside. Cream butter in large bowl until light, slowly add sugar and cream together until fluffy. Add eggs, one at a time, beating well after each addition. Add dry ingredients alternately with milk, beginning and ending with the dry and adding about one-third of the total at a time. Add lemond rind and juice and beat just until smooth. Pour into greased 9"x5"x3" loaf pan or three mini loaf pans.

Bake 1 hour (or about 25-30 minutes for mini-loaves) or until golden, springy to the touch and a cake tester comes out clean when insterted in the center.

Let cool upright in pan on wire rack while you make the glaze.

Heat lemon juice and sugar in nonreactive pan on stove over low heat until sugar dissolves. Pour evenly over the top of cake(s) and let cool thoroughly in the pan before turning out. Wrap tightly and store overnight before cutting.